Sponsors
We thank Robert & Julie Donges of Donges SUPA IGA who have been ongoing supporters of Little Athletics for many years.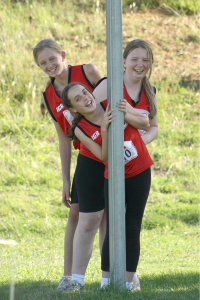 The centre is very grateful to businesses such as Framaglass, MA Steel, Donges Supa IGA, South West Slopes Credit Union, J.O.B. Constructions, Enviroganic Farms, LPC Trading, Blantyre Farms Pty Limited, and Wambanumba Free Range, for their sponsorship of our age divisions.
Our thanks and appreciation also go to the advertisers in this handbook. We ask you all to support the sponsors as their financial contribution is essential to our centre. We are pleased to welcome many new businesses and extend our thanks to those businesses who continue to support us year after year.
We wish to thank Donges Supa IGA for their kind donation of age baskets and the use of their wonderful marquee, a huge asset to our club that we use at our zone and regional carnivals.